The Center for Public Integrity does a public service by documenting how they lied us into war in Iraq:
"President George W. Bush and seven of his administration's top officials, including Vice President Dick Cheney, National Security Adviser Condoleezza Rice, and Defense Secretary Donald Rumsfeld, made at least 935 false statements in the two years following September 11, 2001, about the national security threat posed by Saddam Hussein's Iraq. Nearly five years after the U.S. invasion of Iraq, an exhaustive examination of the record shows that the statements were part of an orchestrated campaign that effectively galvanized public opinion and, in the process, led the nation to war under decidedly false pretenses."
Go check it out, complete with graphs, links, and full documentation.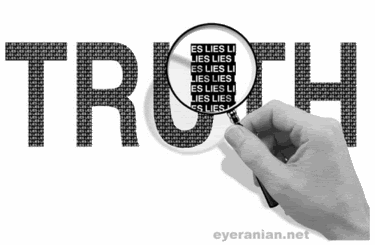 Of course, we can't say we weren't warned. As Ron Suskind pointed out in a famous piece for the New York Times magazine, these guys don't even believe in truth:
"The aide said that guys like me were ''in what we call the reality-based community,'' which he defined as people who ''believe that solutions emerge from your judicious study of discernible reality.'' I nodded and murmured something about enlightenment principles and empiricism. He cut me off. ''That's not the way the world really works anymore,'' he continued. ''We're an empire now, and when we act, we create our own reality. And while you're studying that reality—judiciously, as you will—we'll act again, creating other new realities, which you can study too, and that's how things will sort out. We're history's actors . . . and you, all of you, will be left to just study what we do.''"
SUBSCRIBE
For Email Updates
---
Copyright 2013 TakiMag.com and the author. This copy is for your personal, noncommercial use only. You can order reprints for distribution by contacting us at editors@takimag.com.